Today let's go to see two new box mods-WISMEC Reuleaux Tinker and UWELL Crown 4/IV mod, you will find the one you like through my article:
WISMEC Reuleaux Tinker TC MOD 300W
The appearance of the Reuleaux Tinker mod looks almost like a classic sports shoe. It is also quite compact thanks to measurements of just 78 x 56 x 44mm. The device is made with striking lines and is said to be ergonomic, so it will always be comfortable in the hand.
In addition to the fire button, adjustment buttons, and a USB port, the control face is made with a full-color TFT screen that measures 0.96″ and has a user-friendly interface with vertically vape data. On the screen, you will see vape data such as current wattage, ohms, voltage, amperage, three battery bars and even time. Although the details are not included, Wismec claims you can customize the screen to your liking.
Powered by three 18650 batteries, the Wismec Reuleaux Tinker is capable of producing 300 watts of power. The cells can be recharged via the micro USB port which also works as a firmware update port. Supported modes include power, temperature control nickel/titanium/stainless steel and TCR. The resistance range is 0.05ohm all the way to 3.5ohm, so it will work with most atomizers.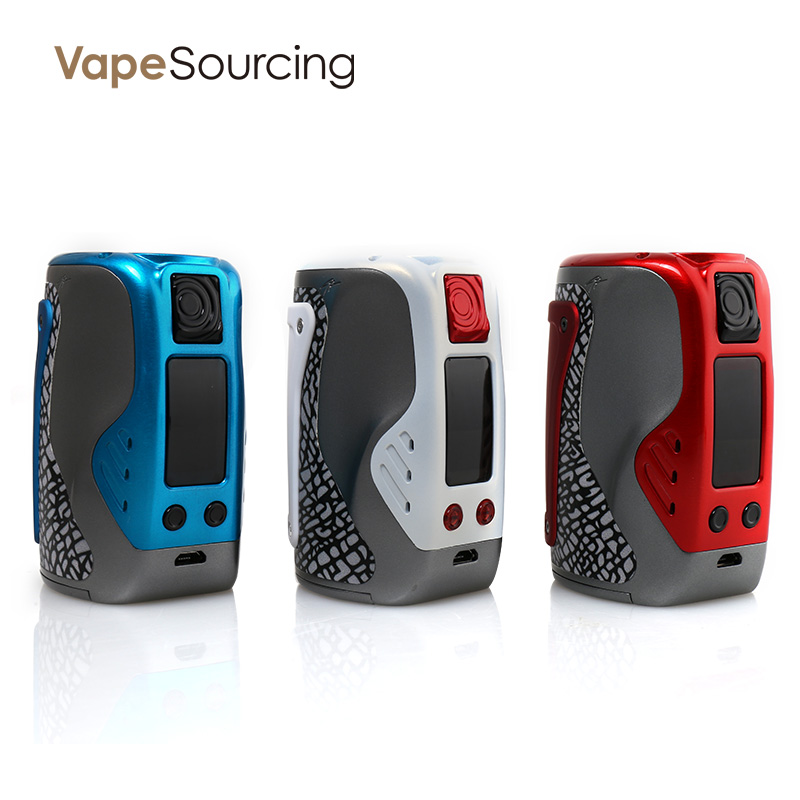 Wismec Reuleaux Tinker Mod Features & Specifications
510 connector with springloaded pin
Use three 18650 batteries
Fast 2 amp charging
Operating modes: VW/TC-Ni/TC-Ti/TC-SS/TCR mode
Power range: 1-300W
Resistance range
Power: 0.05-3.5ohm
Temp: 0.05-1.5ohm
Temperature operating range: 100-315℃/200-600℉
Output voltage range: 0.5-8V
Firmware upgrades
UWELL Crown 4/IV TC Box Mod 200W
Uwell released the UWELL Crown IV Mod. The device received a new board, the maximum power is 200 watts, as well as a wear-resistant housing made of anodized zinc and aluminum alloy, supplemented with silicone inserts.
The rectangular silhouette of the box mod is ennobled with rounded corners. On the narrow side, there was a control panel consisting of around fire button with a relief crown, a display, two adjustment keys, and a USB port. Moisture resistant landing site shifted to the front side and endowed with a diameter of 25 mm. The ends are decorated with device logos and thematic textures. The battery compartment was hidden from the side, under the magnetic cover. The bottom and sides are complemented with silicone inserts to protect against wear and slip.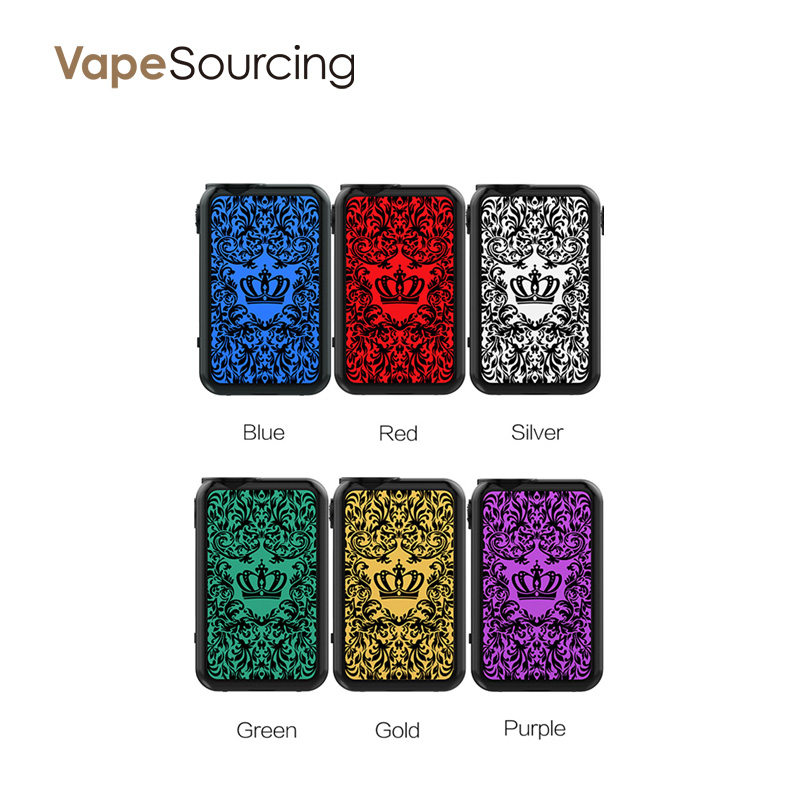 UWELL Crown IV TC Box Mod Features:
Size – 84 to 52.5 to 25 mm
Weight – 162 g
Meals – 2×18650
Power from 5 to 200 watts
Resistance from 0.1 to 3.0 ohms
The two new box mod are very good, and I will choose them at vapesourcing vape shop online with a good price!
>You may also like:
https://vapesourcing.com/wismec-reuleaux-tinker-kit.html
>Read more:
By